Blog Archive

TOU/Notes
FTU TOU: You can use my stuff for FTU kits, temps, you may add it into kits, just make sure there is a link to me in them. *Please do not rip a part my scrapkits for this.* You may use them in your tutorials, just please link back to me. Please don't take credit for my work. You don't have to give credit to me on your work. Thank you for taking the time to download my work, please say thanks via comment or chat box.
Any tags I make for CT work are products of my imagination, if it resembles anyone else's tags, I sincerely apologize as it was not intentional.
Any tutorials that I write are created by me, and resemblance to anyone else's is purely unintentional.
If you want me to see your work and post it on the blog then please send it to
mavystorme@rocketmail.com
.
PTU TOU: Do not share! Link back to my blog, or to the store where I sell if you use in anything. You can use my stuff for PTU kits, but do not alter my word arts and then resell, or give them away. If the word art is grey scale you may alter it to suit your needs of course. Most of my word arts are in .PSD format, these you may move around to suit your needs, if they are not in .PSD but a .PNG format please don't cut them a part or alter them.

Sites of interest

forums of interest
Labels

Wednesday, May 25, 2011
5/25/2011 12:20:00 PM | A poke from Mavy |
|
Edit Post
Hello everyone. I just want to thank you all for stopping by to download my odds and ends and all that. its always appreciated. we are getting ready to move so i wont be around so much, if at all, and i wont have anything new for a while. but good news is ill probably have a ton of new word art when i return.
something i do want to address before i go, is all the stupid pointless petty bickering among taggers. you all are just going to give yourselves ulcers in the end.
First and for most that has been annoying me is this BULLSHIT line that the Tagger's Den has deleted people for being friends, likeing artists, ect that we, the admin, have a problem with. NOT TRUE, never has been never will be. like who you want, we dont care. our personal feelings DO NOT enter into the admining of the Den. if you have been denied entrance its because you didnt fucking read the entrance application, not because of this or that problem. and yes I am one of the admin. in fact im the owner, but im not the sole decision maker, we all agreed or it wouldnt have happened.
next this is the internet, for Gods sake, get a life and grow up. when you turn off your computer, get up and walk away ect, its all over for the day. this only effects your life if you let it.
third i want to thank the artists and scrapkit makers who work so very hard to make all this possible. you all have my respect. and i will support you in anyway that i can, even if im only able to say hey go lookie at this or that artists tubes.
thank you all and have a wonderful day.
Mavy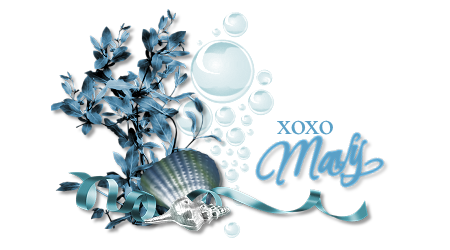 Tagger's Den
The Tagger's Den forum is dedicated to encouraging the free exchange of ideas and knowledge and to expanding the creativity of all it's members, taggers, designers and artists. We are committed to a deep and abiding belief that art should not be censored, that artists should not starve, and that every member should have equal access to all of the ...special things they need to fuel their individual creativity. We provide an endless stream of challenges and opportunities to win and earn tubes, scrapkits and more, plus there's always someone willing to offer a helping hand, be it a tagging problem or a human problem. We offer our hand in friendship to you and welcome you to the
Tagger's Den
. You can follow us on our
blog
too!
TYVM to Lesia for making this gorgeous blinkie for the Den!